The First Deflationary Esports Cryptocurrency Token
Arena Match is a skill-based esports PC gaming app that allows gamers to skill-bet and compete in solo skill challenges for popular games like PUBG (PlayerUnknown's Battlegrounds). Soon Arena Match will be available for Fornite, Apex, and CS:GO (Counter­Strike: Global Offensive).
Download the Arena Match App and get 10 free credits to start playing!
AMG "Arena Match Gold" will serve as deflationary esports cryptocurrency token used for skill-based betting on popular PC games. We've also adopted Enjin's SDK for ERC-1155 Skill Perk items that will enhance the user experience while providing true ownership on the blockchain. We've launched our esports beta app with a skill challenge mode featuring PUBG (PlayerUnknown's Battlegrounds) as our first game. We've selected a deflationary token model to try to solve the the Token Velocity Problem that most token projects have.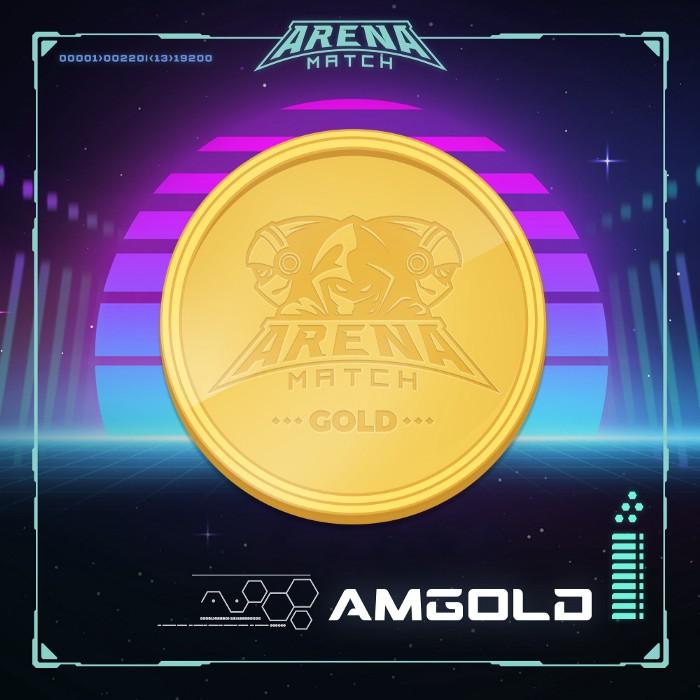 Each time AMG is transferred 0.5% is burned reducing the circulating supply automatically based on volume. AMG stabilizes at the 16th decimal place and stops burning, ensuring that AMG won't completely run out of supply but will instead increase in rarity.
The Token Velocity Problem
Despite over $7.8 billion in blockchain capital being contributed to token projects in the first half of 2018 alone, over 1000 projects failed. While there are many reasons for project failure and decline, the Token Velocity Problem is the key driver. Token Velocity is the speed at which tokens circulate their native platforms and ecosystems. If this velocity is too high and speculation is held constant, assets will struggle to conserve long-term stability.
The Deflationary Solution
Each time that AMG is transferred, 0.5% is destroyed by being sent to 0x0000000000000000000000000000000000000000.
AMG stabilizes at the 16th decimal place and stops burning, ensuring that AMG won't completely run out of supply but will instead increase in rarity.
Only 100,000,000 AMG or less will go into circulation.
AMG uses 18 decimals instead 0 like the social experiment BOMB. When 1 or any amount of AMG is transferred, it burns the appropriate 0.5% on each transaction unlike BOMB token that burns 1 token on any transfer under 100. For example 1 BOMB sent would destroy that transfer completely to 0. The beauty of AMG is that stabilizes after the 16th decimal place and stops burning which this means AMG won't self-destruct completely like BOMB.
Understanding Inflation and Deflation
Inflation occurs when the prices of goods and services rise, while deflation occurs when those prices decrease. Essentially inflation devalues your currency while deflation increases your currency's purchasing power.
Arena Match IEO on ProBit Exchange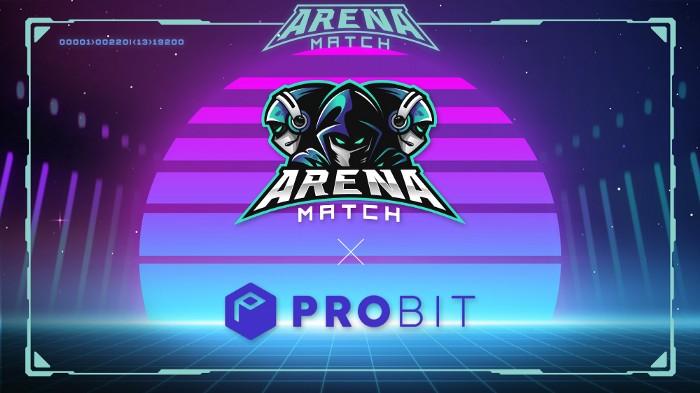 Arena Match Gold IEO will be held with ProBit and is scheduled to start August 20th, 2019. Only 1 Million AMG ($100k Capped) will be available in Stage 1 as an early bird special. Each stage will progressively become larger with reduced bonuses.
Visit AMG's ProBit Korean IEO Page
Visit AMG's ProBit Global IEO Page
ProBit IEO Details
ProBit IEO Start Date: 8/20/2019–8/30/2019
ProBit Soft-cap: 1 million AMG — $100k
ProBit Hard-cap: 17 million AMG — $1.7m
ProBit Bonuses:Up to 8 million AMG
Minimum Contribution: $100
Max Contribution: $100,000
IEO Rate: 1 AMG = $0.10
Follow, Connect and Join the Conversation!
We'd loves to hear from you — feel free to follow us on social media or join the conversation on our telegram or discord community channel.
ProBit: Click Here to Signup for a ProBit Account
Website: https://ArenaMatch.com
Twitter: https://twitter.com/ArenaMatchGold
Telegram Chat: https://t.me/ArenaMatch
Telegram News: https://t.me/ArenaMatchGold
Bounty0x: http://bit.ly/AMGBounty
Airdrop Bot: @AMGoldAirdop_bot
Facebook: https://facebook.com/ArenaMatchGold
Discord: https://discord.gg/GV6RqWb
Twitch: https://www.twitch.tv/ArenaMatchGold
YouTube: https://youtube.com/c/ArenaMatchGold
Arena Match Support: https://intercom.help/arenamatch